Home | Bus routes | Operational details | Service changes | Operators & Garages | Photo gallery
---
Route 384
13 July 2009
New route 384 began on 21 April 1990, largely running along previously unserved roads. The route starts at Cockfosters Station, northern terminus of the Piccadilly Line, then running via Mount Pleasant, territory previously quite a walk from a bus route. Buses then run through the shops and station at New Barnet, before heading south again to serve the Lyonsdown and Barnet Vale areas and then climbing to High Barnet, where a new terminus was established at the rear of The Spires shopping centre. A couple of MCW Metroriders were drafted into Potters Bar garage to run the service.
The MRs were replaced by new MW class Wright bodied Mercedes minibuses from April 1993. Contract renewal in July 1998 saw the route extended over the western leg of short route 385, via Wellhouse Lane and Whitings Road to Quinta Drive, where buses terminate by going round the triangle at the junction with Aitken Road.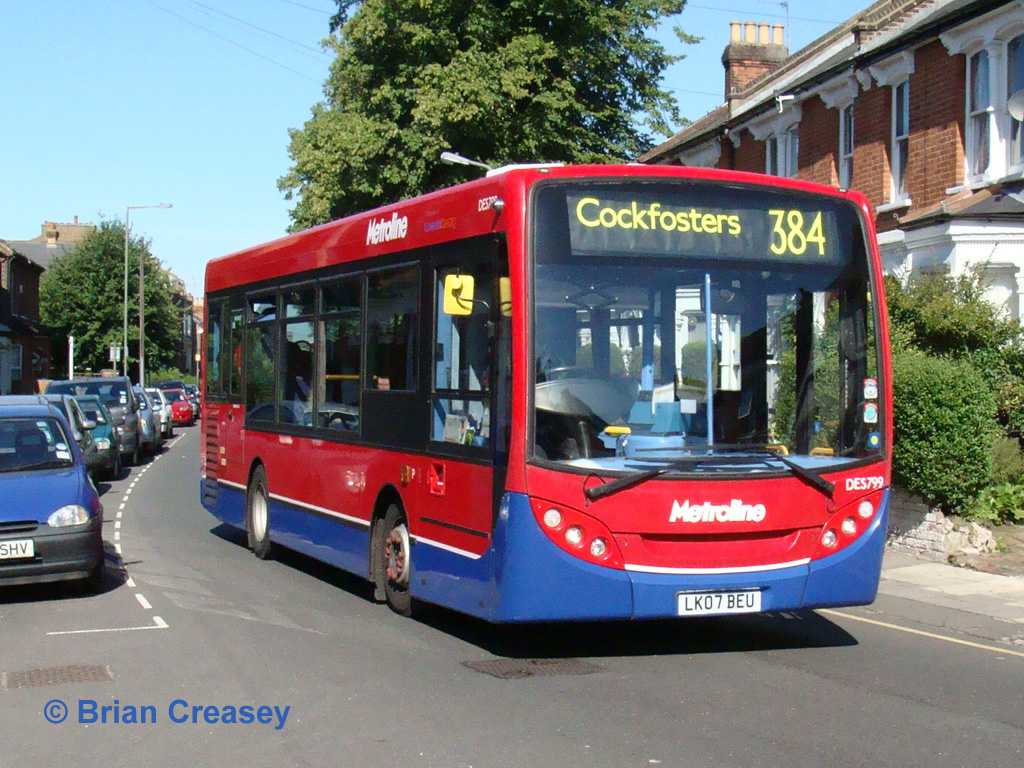 Photo © Brian Creasey.
The route has recently gained new buses, and two views are provided here of the standard type: DES799 (LK07 BEU) passes through one of the back streets of Barnet on 15 August 2008, while DES793 (LK07 BDV) was caught at the Cockfosters terminus on 5 July 2008. The Piccadilly Line terminus, designed by Charles Holden and opened on 31st July 1933 - so a few weeks short of its 75th birthday when the photo was taken - can be seen in the background. Both photos show the incorrect "P" garage code applied to the buses – there must have been a shortage of "B" transfers!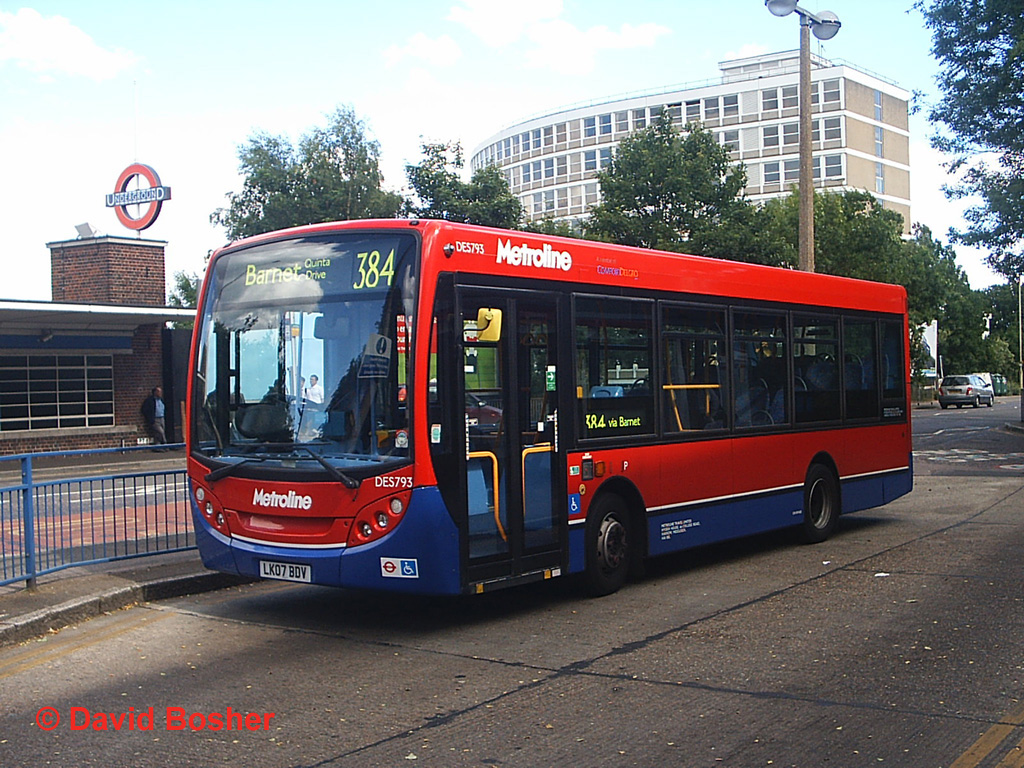 Photo © David Bosher.
Potters Bar garage still runs the route, and is also home to some older and slightly longer dual door Darts, which often appear on the 384. Demonstrating this possibility is DSD210 (LR02 BDY) in Barnet on 15 August 2008. Observant readers will notice the similarity of the registration plates – indeed, DSD208 is LR02 BDV while DES795 is LK07 BDY!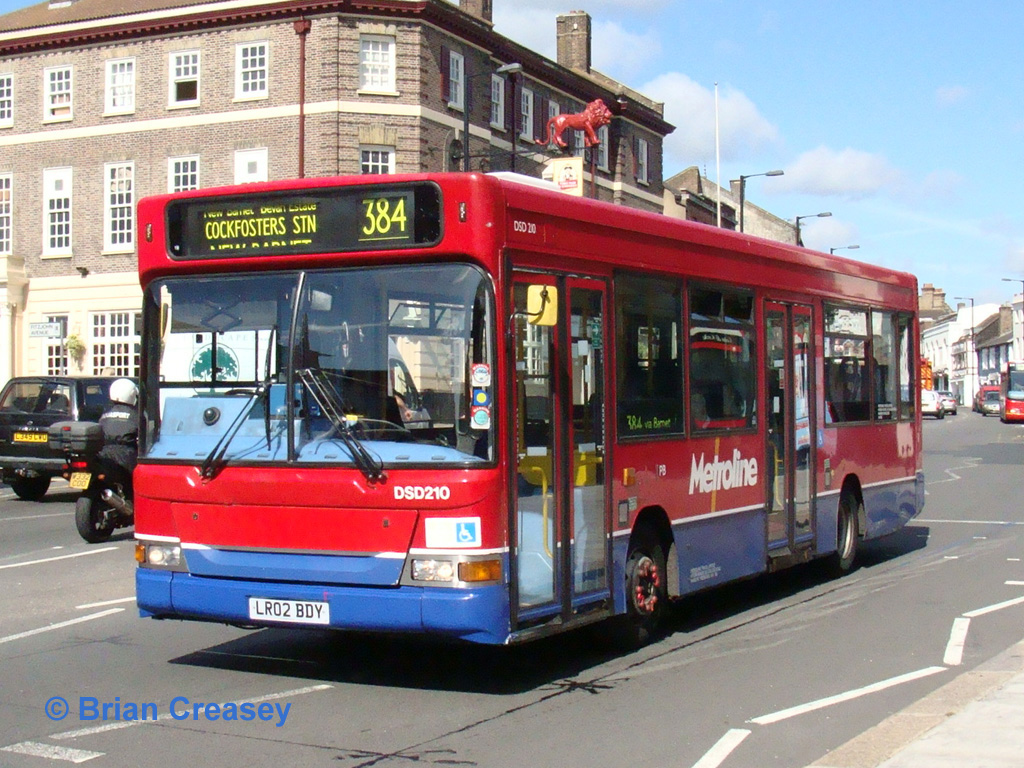 Photo © Brian Creasey.

Navigation

See also routes 326, W9

Photo Gallery | Bus route list | Operational details | Service changes | Operators & Garages