Home | Bus routes | Operational details | Service changes | Operators & Garages | Photo gallery
---
Route 612
7 May 2010
School route 612 is a shadow of its former self. At one time there were around 8 journeys in each direction, but these were rendered surplus in 2003 when the 412, from which the route derives, was converted to double deck. Currently, there are two return journeys from Selsdon to Wallington, serving several schools in the Woodcote and Wallington areas. One afternoon only journey from Hamsey Green (for Warlingham School) to Selsdon was initially retained, but has now been be re-numbered 685.
The was operated by Arriva from South Croydon garage, but was lost to Metrobus from September 2008. New vehicles were specified, and two of the all-Scania OmniCity double deckers were ordered (fleet numbers 955 and 956). In practice these are quite likely to be used on other routes, and older Omnidekkas used on the low mileage school routes instead. Having said that, on 19 April 2010 our photographer went out to look at the route, and both buses were newer than they should be!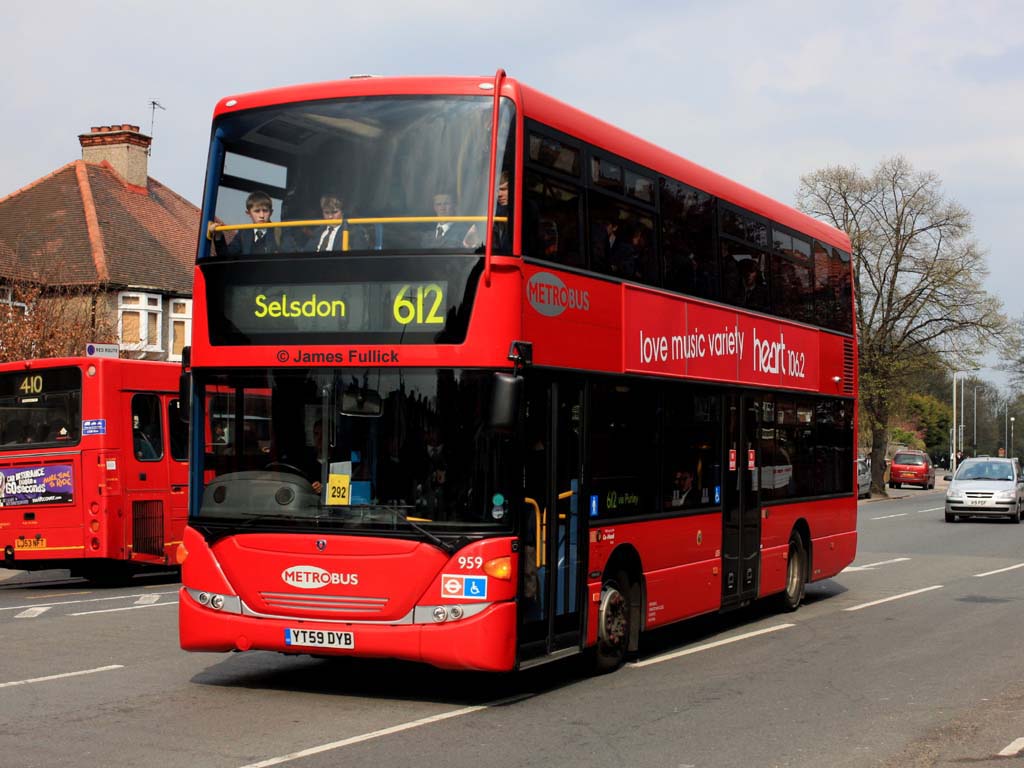 Photo © James Fullick.
Both pictures are at Wallington Green. The first shows 959 (YT59 DYB), an OmniCity intended for route 64 – right type, wrong bus! The other bus was 879 (PN09 ELV), intended for route 54, and seems to be running largely empty as the first bus copped all the children. However, it seems to have attracted a crowd of other buses instead, with not a car in sight!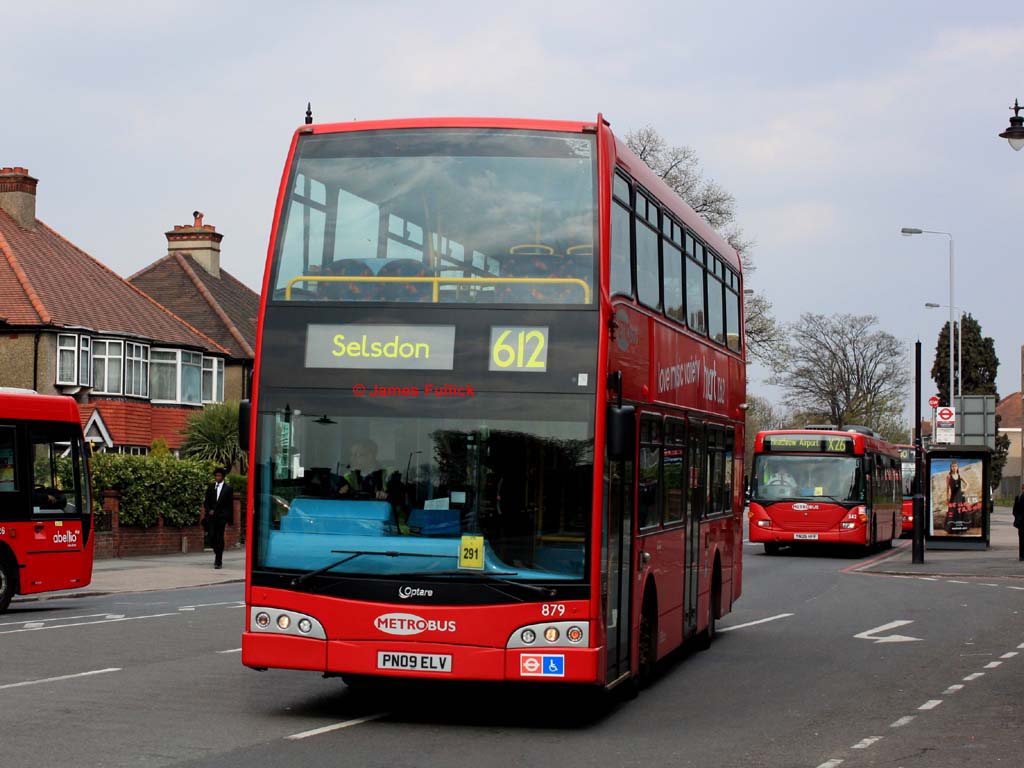 Photo © James Fullick.

Navigation

See also routes 412

Photo Gallery | Bus route list | Operational details | Service changes | Operators & Garages