Home | Bus routes | Operational details | Service changes | Operators & Garages | Photo gallery
---
Route 640
22 April 2014
In September 1986, school day journeys to Clamp Hill were started on route 140, running from Harrow Weald (HD) garage. The 140 was lost to London United in the 1990s, but when Metroline won it back in 1999, returning the route to HD, these school journeys were renumbered 640, running from South Harrow Station to Clamp Hill via the 140. The route was tendered again in 2004, with Metroline retaining it along with the 140.
In 2009, Arriva The Shires won the 640 from Metroline from its garage in Garston (GR) with two new buses – quite unusual in itself, as the economics of using brand new assets for just two trips a day are usually hard to justify, and older depreciated buses tend to be favoured. These came in the form of DB300 / Geminis numbered 6100 and 6101. A lot of the time, these do not stick to the route and can be found on others (most commonly the 258). However our photographer has managed to supply pictures of both vehicles, both on the afternoon runs back to South Harrow, and neither carrying very many passengers!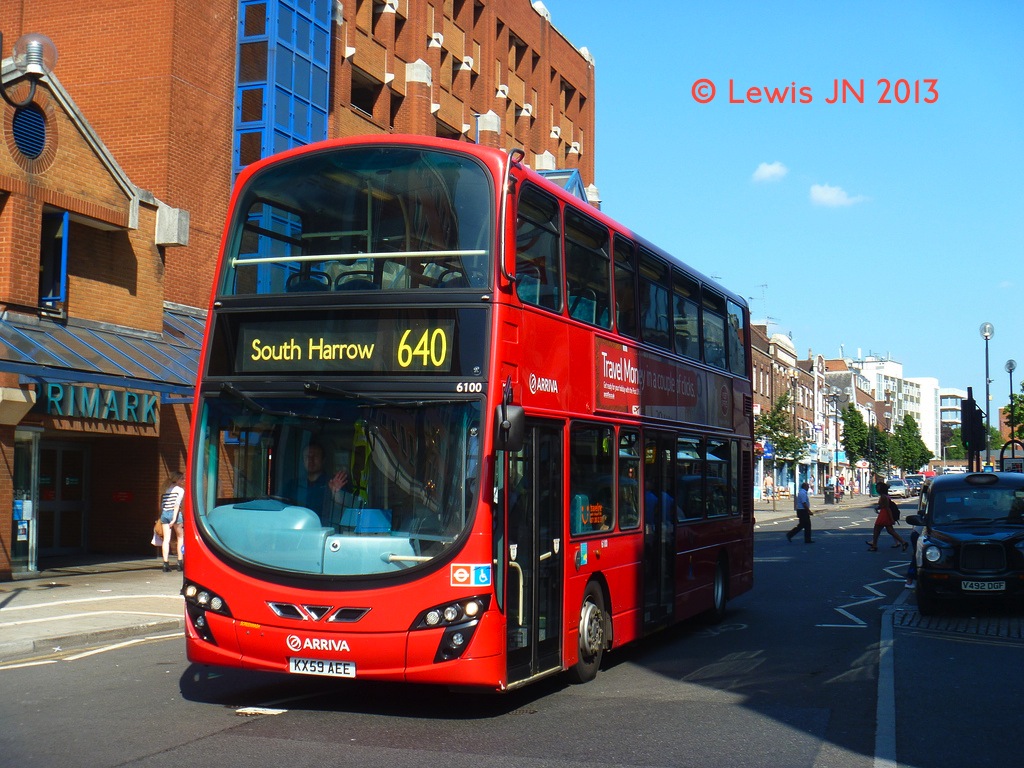 Photo © Lewis Nagle.
Above is 6100 (KX59 AEE) in Harrow, while below is 6101 (KX59 AEF) in Porlock Avenue, a curious diversion off the main road followed by the 114, 140 and 640.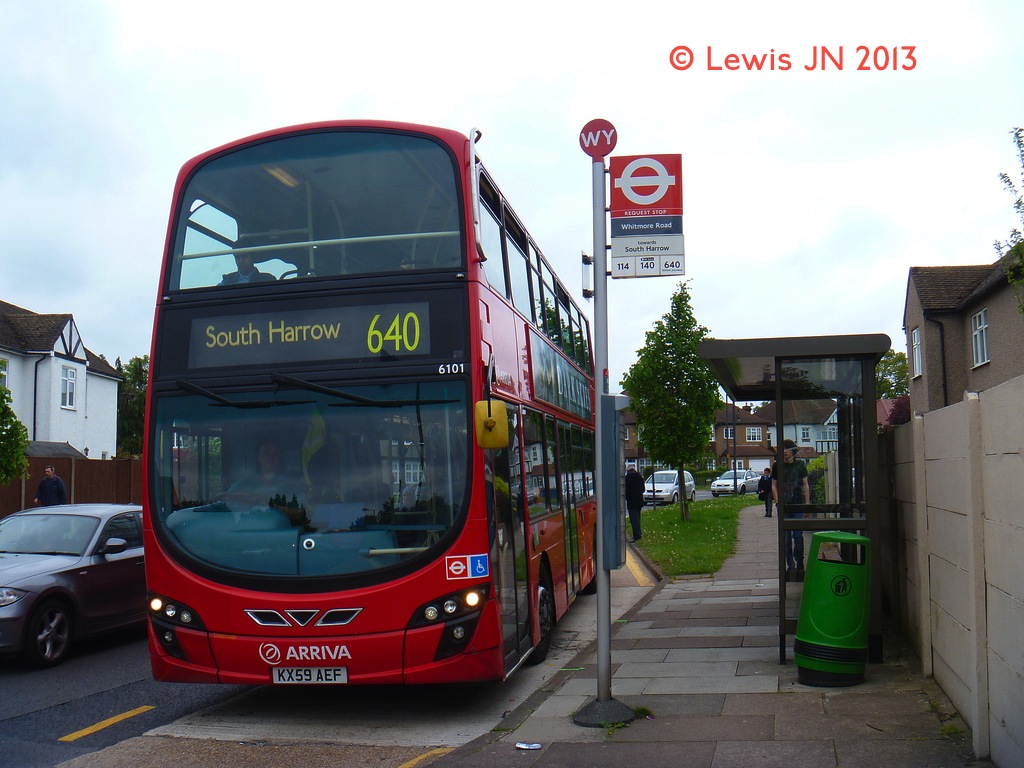 Photo © Lewis Nagle.

Navigation

See also routes 140, 340

Photo Gallery | Bus route list | Operational details | Service changes | Operators & Garages