Home | Bus routes | Operational details | Service changes | Operators & Garages | Photo gallery
---
Route 112
19 August 2014
The 112 is a fairly unexciting route along the North Circular Road between Ealing and Brent Cross, although, as buses generally do on roads of this type, it dives off the main carriageway at every opportunity to provide more convenient stopping arrangements for passengers.
A surprise was the award of the route to Tellings-Golden Miller, with the route changing hands on 31 July 2004. The company had recently made acquisitions in the north west of London; it is thought that the original intention was to run the route from the Link Line base in Harlesden, in the event it was allocated to the former Wings base in Hayes. New 10.5m Caetano Nimbus bodied Dart SLFs were ordered.
The route is now back in the hands of Metroline and has been temporarily converted to double deck, pending the arrival of new long single deckers, as well as gaining a frequency increase on all days of the week. The usual type is the Trident/ALX400, and TA642 (LK05 GFZ) passes along the North Circular Road near Neasden on 6 August 2014.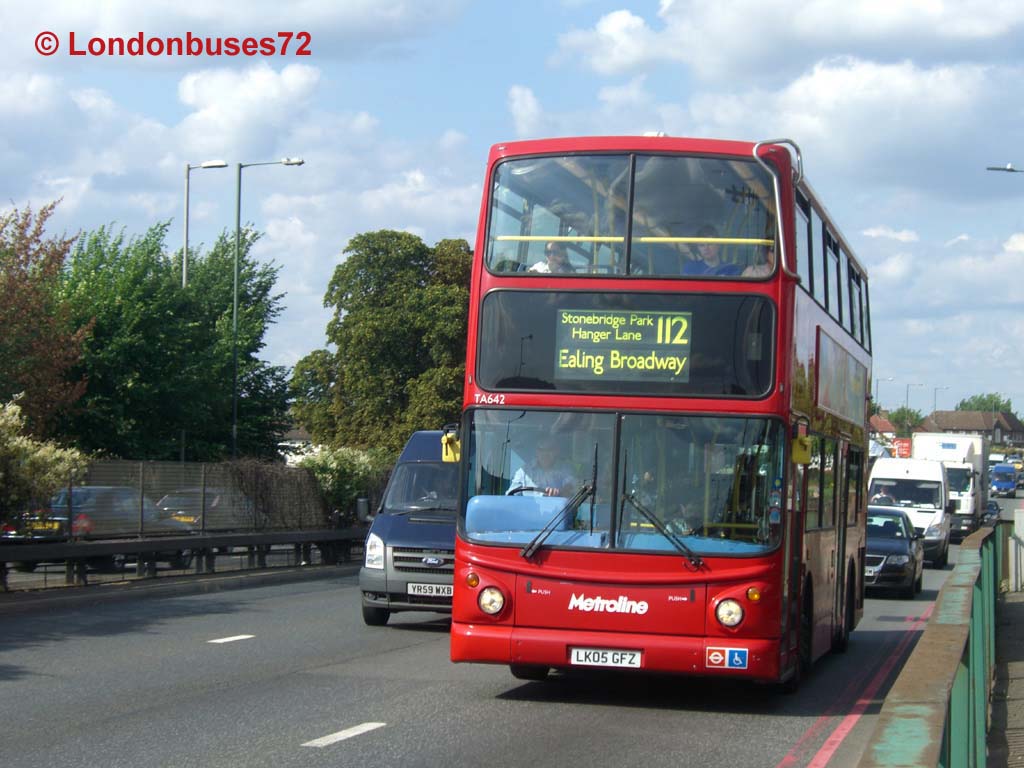 Photo © LondonBuses72.
Newer Enviro400 bodied examples also help out, and TE927 (LK58 KGG) pauses in Brent Cross Bus Station a little earlier on the same day. The double deckers should only be in service for a month or two, so make the most of the upper deck views while you can, as passengers on the first bus are doing!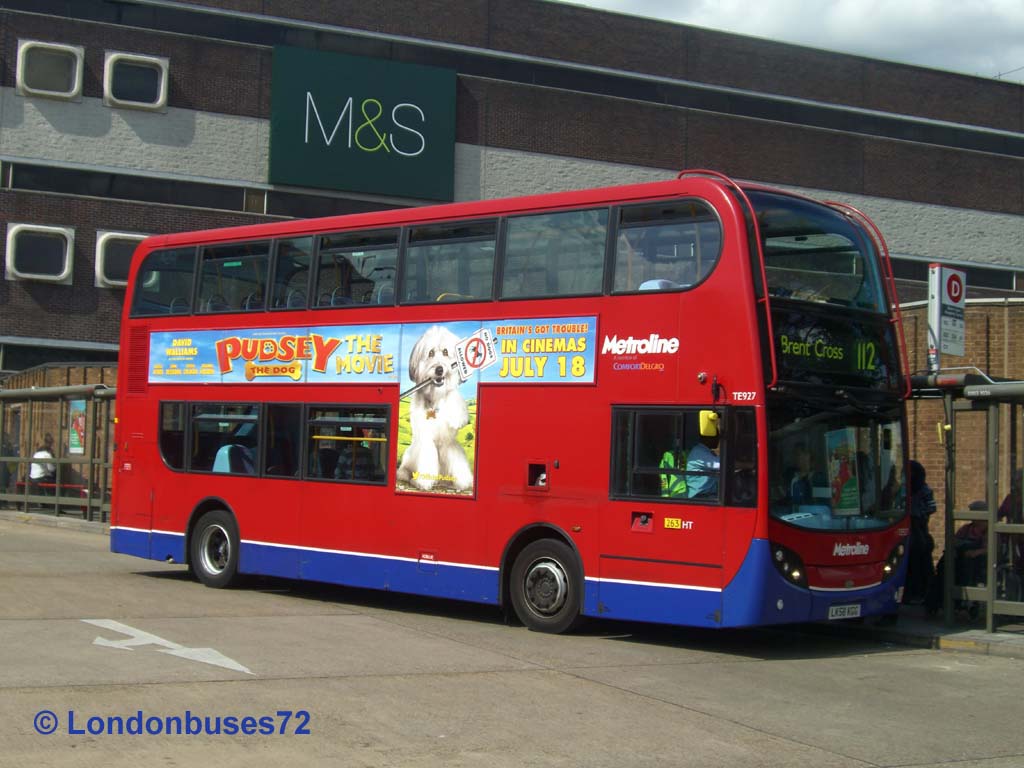 Photo © LondonBuses72.
Following a period of operation by Atlas Bus using Leyland Lynx, it was decided to split the 112 in 1994, the Wood Green Ė Brent Cross section transferring to new route 232. This coincided with a protracted period of roadworks along the North Circular Road, upgrading the route to dual carriageway along much of its length. What was left of the 112 was awarded to R&I Tours, which obtained 5 unusual MAN 11.190 buses with Optare Vecta which entered service the following year. Very soon after, R&I and its North Acton base sold out to MTL, and the operation was merged with MTL London, the former London Northern subsidiary of London Buses.
London Northern was in turn sold from MTL to Metroline in 1998, with the result that most buses were repainted from MTLís allover red into the more interesting red and blue of Metroline. North Acton depot had to be closed for re-development in September 2000, on expiry of the lease, the replacement being the former Atlas Bus premises in Harlesden! However, the 112 went instead to Cricklewood 6 weeks in advance, and was simultaneously converted to Dart operation.
Navigation
| | | |
| --- | --- | --- |
| | Previous | Next |
| Chronologically | 9 | 286 |
| Numerically | 111 | 113 |
See also routes 232, 139, 266

Photo Gallery | Bus route list | Operational details | Service changes | Operators & Garages